List of all Assault Rifle type weapons, their tips and usage strategies!
---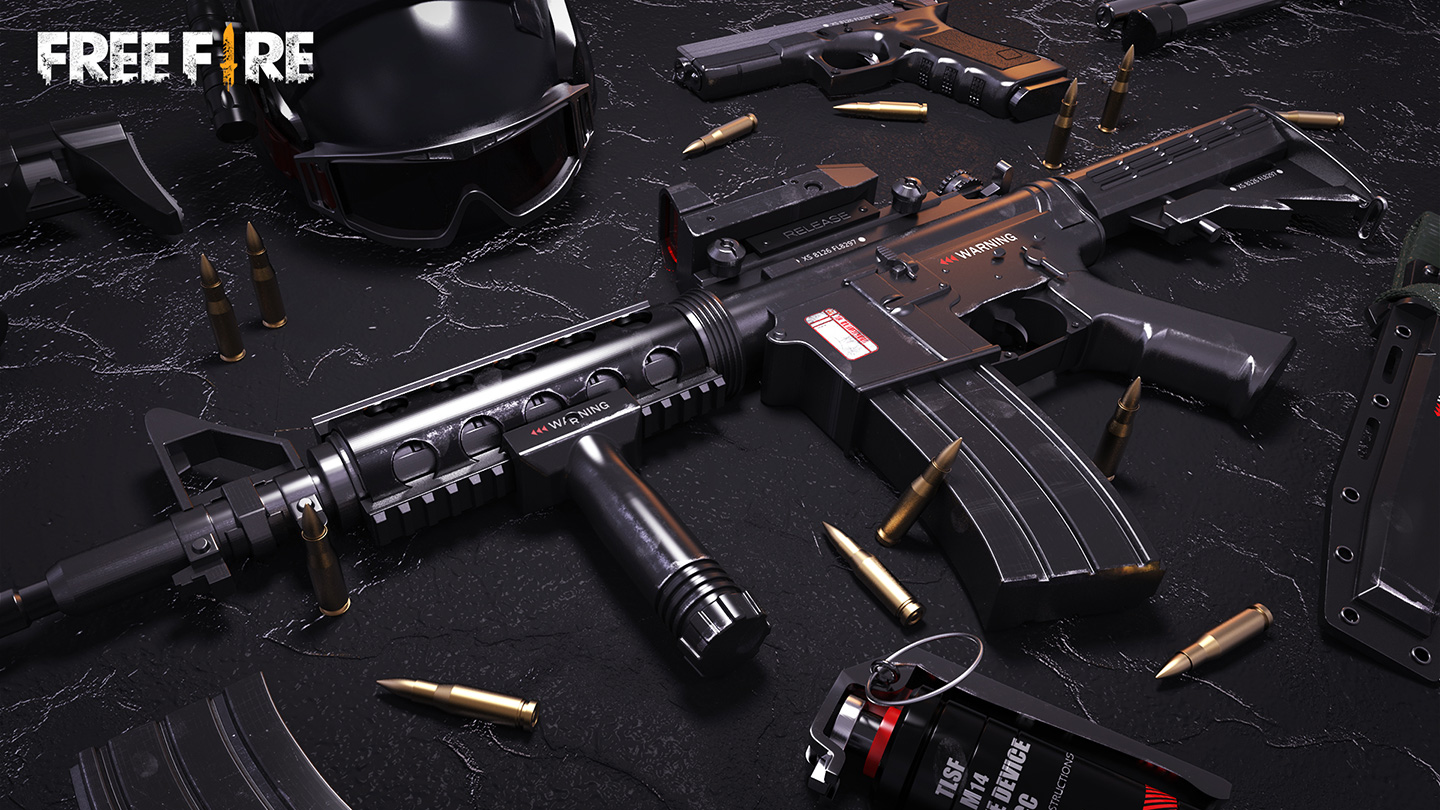 In this guide, we are going to talk about Assault Rifles , which are Weapons that use AR ammo , and we will give you some tips and recommendations in terms of their use.
AR comes from the term " Assault Rifle " and here in Brazil we can call it Assault Rifle or Assault Rifle , therefore, AR bullets are used in Assault Rifles. They are relatively light weapons and have a very high penetration and impact power, AR -type weapons are excellent for medium and long (if they have a scope attached) distance. It's the most used weapon type in Free Fire for medium distances!
Use Long Ranged Assault Rifles
The use of Assault Rifles are recommended for medium and long distances, never stop when your opponents are very close, as their recoil is quite high and you can be eliminated easily. In long-distance combat, prefer to use submachine guns.
One of the main points that one should prefer not to use Assault Rifles at close range is recoil from AR weapons . All Assault Rifles have high recoil, and this makes the shot not very accurate at close range. Aiming at a more distant enemy this effect is lessened and the chances of hitting the target increase.
It's starting? Choose an Assault Rifle!
Because of the high rate of fire it is possible to learn a lot about sensitivity, aim control and impact of shots at medium and long distance, very common situations in the game.
The burst of shots from rifles can cause a "shake" in the scope. When controlling this factor, the player will be able to handle virtually any of the game's firearms. In this regard, the SCAR rifle is considered one of the best weapons for those who are starting to play Free Fire, as it has very balanced characteristics.
Assault Rifle: full list
Assault Rifles use AR ammo , below you can check out the full list!
AR Ammo
---
About Assault Rifle Attributes
Damage

 : It is the power of the weapon. The higher the damage value, the more health/armor will be taken from enemies when hitting a shot.

Range

 : Defines how far it is possible to hit the enemy when shooting.

Warehouse

 : Amount of times you can fire before having to reload the Weapon.

Cadence

 : Speed ​​at which the weapon fires.

Reload

 : Speed ​​at which the Weapon is reloaded!

Accuracy

 : Defines how accurate the shot will be.