Free Gloo Wall Skin: The 5th anniversary celebration in Free Fire Max was celebrated with much fanfare. Currently the event still exists inside the game. Gamers can easily collect cosmetic and expensive rewards for free by participating in these events. There is no need to spend any Diamonds to buy all these rewards. Players can earn rewards by completing missions present in the event.
However, the developer has introduced the Justin Bieber (J.biebr) skin inside the game at the event. With this event gamers can easily top-up diamonds and get skins for free. Well, in this article we are going to look at how to get the Legendary (J.Biebs) Glue Wall Skin in Free Fire Max for free.
How to get the Legendary (J.Biebs) Glue Wall skin in Free Fire Max for free?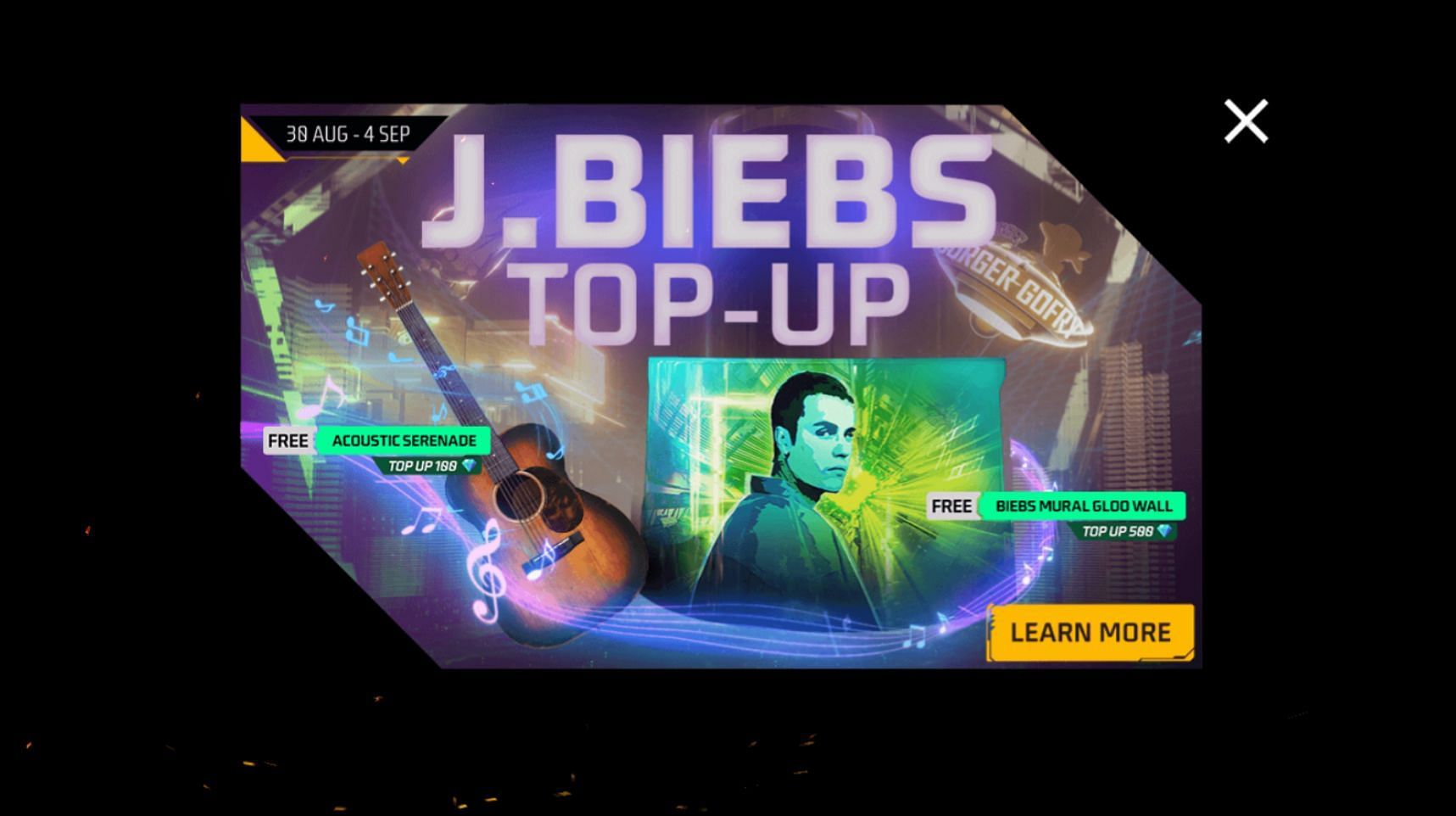 At a recent 5th anniversary top-up event, developers can get free Biebs Mural Glue in Wall Skin and Acoustic Serenade. Both of these rewards can be availed by gamers for free by topping up 500 Diamonds from the in-game Top-up Center. Here's item information for gamers:
Acoustic Serenade – 100 Diamonds
Biebs Mural Glue Wall – 500 Diamonds
This glue wall skin is made in Shiny Green color and has the Justin Bieber logo on the front which impresses. Gamers can view information about both bounties here:
Acoustic Serenade:
"Let the stars tell your miracle"
Glue Wall – Biebs Mural:
"You Can't Take Me Down"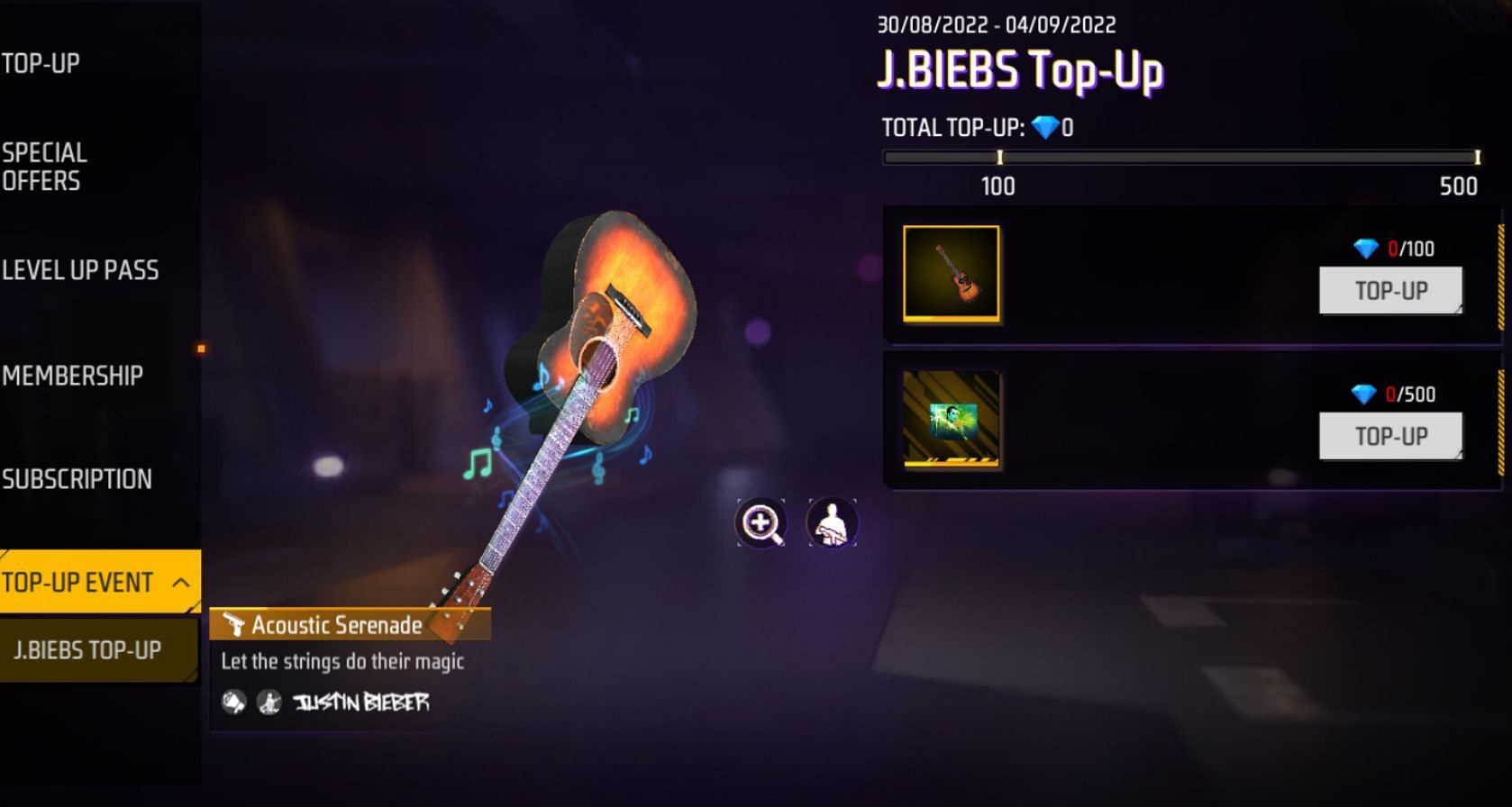 Gamers can top-up by visiting the in-game top-up center and receive both rewards for free. Step-by-step is given below:
Step 1: Launch the Free Fire Max game and players will see the top-up section on the screen.
Step 2: After going to the top-up section, both the prizes will open on the screen. Touching on the right side top-up button will then open the in-game center on the players screen.
Step 3: Top-up 500 Diamonds and unlock both the prizes.