Sensitivity: Sensitivity settings play an important role in Free Fire Max. With the help of this option, gamers can perform unique and great on the field. Gamers can modify the sensitivity to use the movement on the field as a content creator. In this article, players have been given great sensitivity to make quick movements and headshots.
Note: The information given in this article is based on the author, which can be used to improve the gaming experience.
---
Great sensitivity for quick movement and headshots in Free Fire Max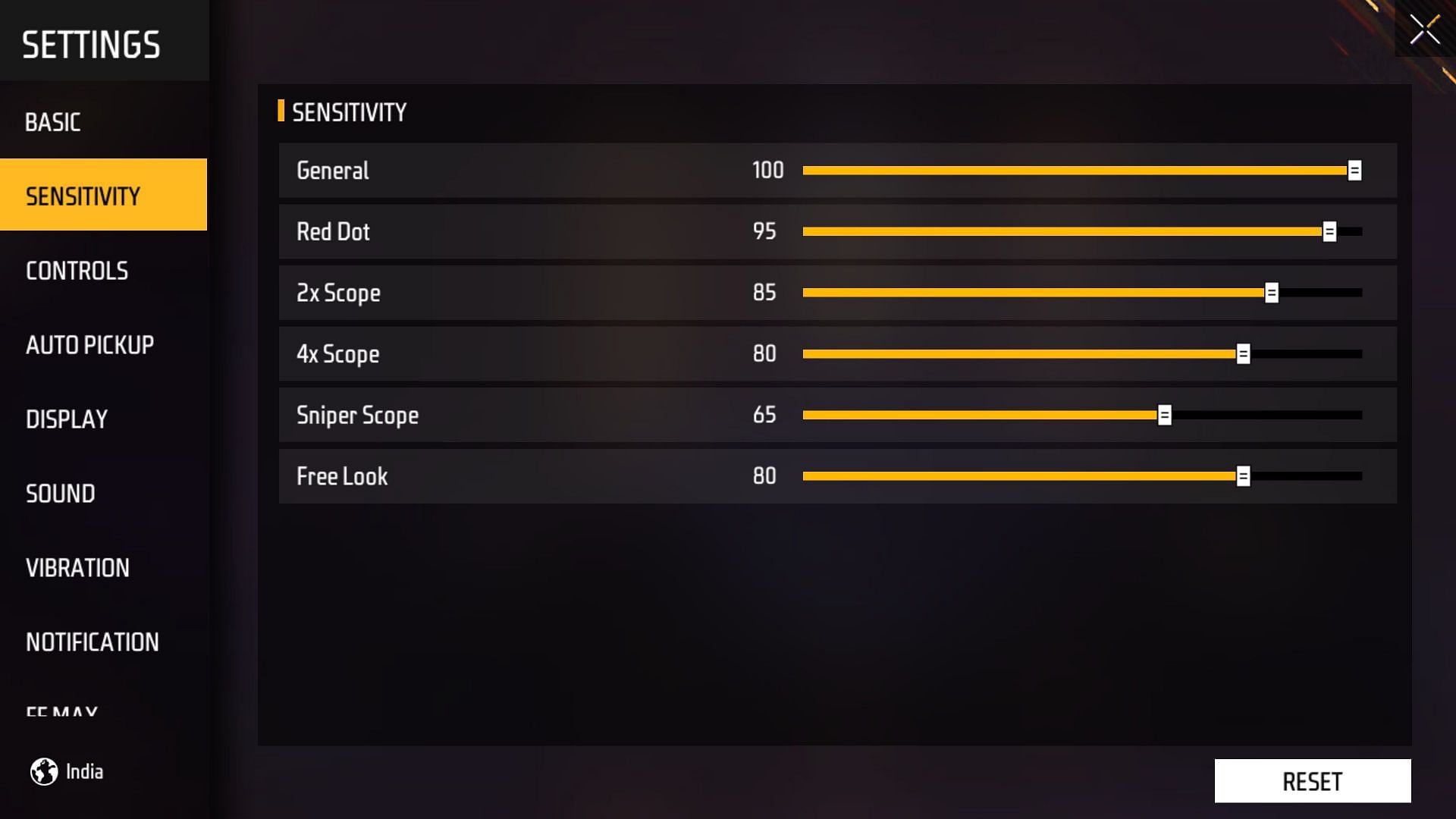 Sensitivity settings play an important role in making the Free Fire Max perform exceptionally well. Here's sensitivity tips to excel in Battle Royale:
General : 100
Red Dot : 95 – 100
2x Scope : 85 – 95
4x Scope : 80 – 90
Sniper Scope : 65 – 75
Free Look : 80 – 90
Gamers can perform well on the field by using the sensitivity settings above. However, getting used to this sensitivity is not easy in the beginning. Because, this is a very advanced level of settings. Gamers practice using these settings and the hand will be set.
Gamers can set this sensitivity setting and perform training mode and headshot enemies on the field with smooth movement.
---
How to Change Sensitivity Settings in Free Fire Max?
Changing the sensitivity settings in Garena Free Fire Max is quite easy. If new gamers do not know how to change the sensitivity settings. They can change it by following the steps given here:
Step 1: First of all players have to boot the Free Fire Max game. After opening the lobby screen, the right side gear button will appear.
Step 2: On touching this gear button, the Settings page will open on the screen. After that touch on the button with sensitivity settings on the left side.
Step 3: The currently available setting will open on the screen. After that gamers can copy the sensitivity settings above and try to make headshots with the movement.