Pets are considered the most important part of Free Fire. Like the in-game characters, other contributions are provided by the Pet itself. The developers have added a total of 17 pets in-game so far. Except Kitty and Mechanical Pup, all the pets have special strength which helps a lot on the field. Well, in this article we are going to look at the options of 3 dangerous pets under 699 diamonds in Free Fire.
3 Dangerous Pet Alternatives Under 699 Diamonds in Free Fire
1) Detective Panda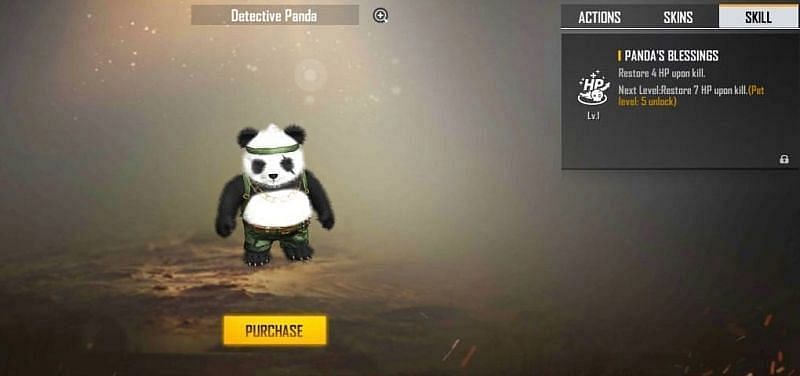 Inside Detective Panda in Free Fire is a power called Panda Blessings. This belly attracts the players the most on the field. Players can purchase this pet for 699 diamonds. Its power is very useful on the field. Using this stomach, if you nail the enemies on the field, then 10HP increases from 4HP.
2)Falco 
Falco is the most dangerous and beneficial stomach in Free Fire. It has a power called Skyline Spree. It increases gliding speed by 15% to 25%. Using this, you can get on the field quickly. The price of this pet is 699 diamonds.
3) Mr. Waggor 
Mr.Waggor is the most beneficial stomach in Free Fire. It is awarded to players when the glue wall is exhausted. Its strength is smooth glue. At Level One, the player receives the Glue Wall in 120 seconds. The glue wall is rendered in 100 seconds as the level increases. The total cost of this pet is 699 diamonds.
There are currently a total of 17 pet options in-game. Players can purchase any pet using diamonds. For more such exclusive updates, follow the freefirenews.in
Also Read:
---