Emotes have become an important part of Free Fire these days. Currently there is a total of 75+ emotes options inside the game. Players can unlock Legendary and Rare emotes by going through the collections of their choice.
---
Each emote has a different pronunciation, which makes it look amazing in front of enemies on the field. Diamonds have to be used to buy these emotes. Diamonds have to be spent to buy each bhava. So, in this article we are going to tell you 3 legend emotes in Free Fire that players should buy.
3 Legendary emotes in Free Fire that players must buy
1) Shattered Reality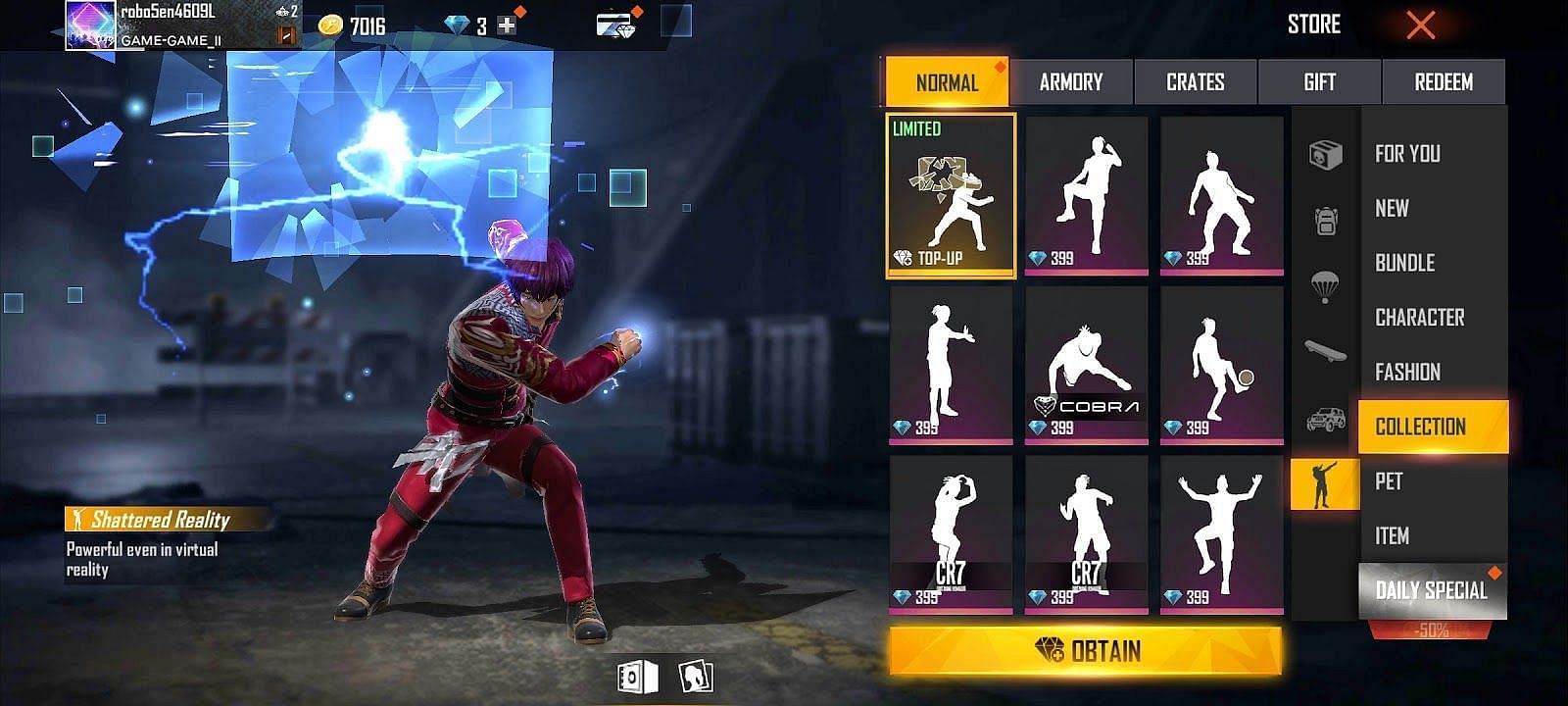 The developers of Free Fire have added Shattered Reality emotes to the game via a New Age Top-Up event. The total cost of this emote is 599 diamonds. This is a legend emote that can be unlocked with the help of diamonds by going to the collection.
---
2) LOL
The lol emote is the most popular emotion in Garena Free Fire. It's a lot of fun on the field. Because, with the help of this emote, players can easily make fun of the opponents. The total price of this emote in the collection store is 399 diamonds. Which was included in-game according to the event a long time ago. Players can purchase Lol Emote by going to the store.
---
3) Kongfu
Kongfu emotes are very much liked by the players in Free Fire. This emote presents its power through the stand. The animation of this emote stands with a rope in his hand. It looks quite unique on the field. Therefore, players can unlock this emote by going to 399 Diamonds inside the in-game store section. There are many emotes options inside the free fire game, which can be purchased with the help of diamonds.