If you play Free Fire game on your phone or your child has become more addicted to Free Fire game and you want to stop him from playing Free Fire game, then we will tell you how to lock in Free Fire? Telling this, so that no one can play Free Fire game without your permission.
These days some gaming lovers playing Free Fire are so busy in this game, that their studies have a very bad effect. That's why this article is going to be very useful for every parent and seniors.
how to lock free fire game: Lock Free Fire
Almost most of the phones already have an inbuilt setting option, through which you can lock any application present in your phone.
1: To lock the Free Fire game from the phone's settings, first go to the Settings option on your smartphone.
6: Now enter any 4 digit code that you always remember. You have to enter this code total twice.
7: Now allow Display over other Apps.
8: Now come back.
9: Now scroll down and come down a bit, there you will see many applications. Find the Garena Free Fire application from it and click on the lock icon in front of it.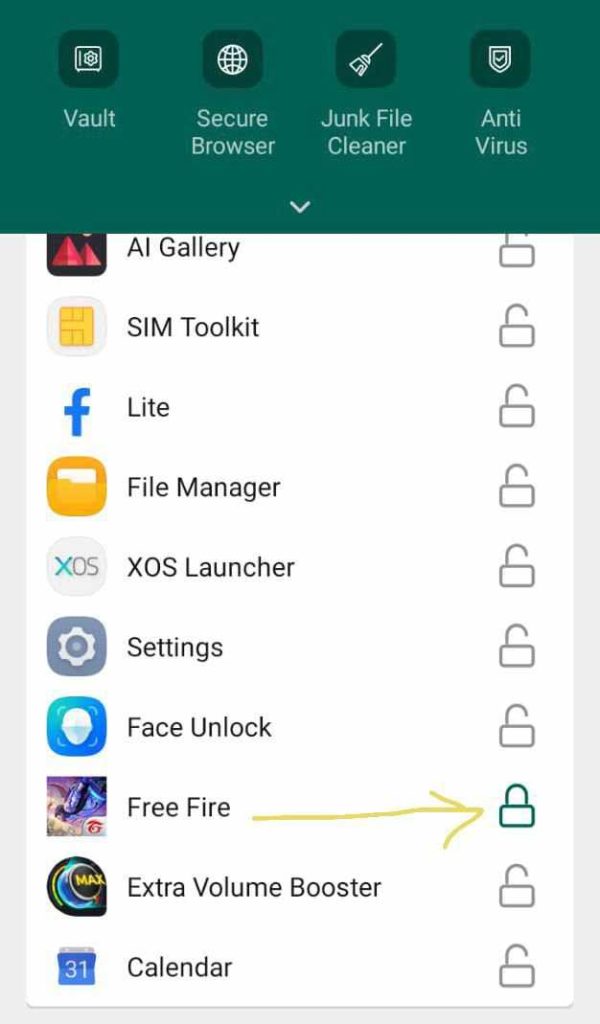 10: As soon as you click on the lock icon, the lock will be closed. This means that Garena Free Fire game is now locked.
Now exit from this application and once again click on Garina Free Fire game application to check whether your application is locked or not.
 How to Remove Lock from Free Fire?
If you have installed a lock in Free Fire using the above-mentioned application, then you can remove the lock from Free Fire by following the procedure given below.
1: First of all open the above application.
2: Now enter your password.
3: Search Free Fire game from the list of applications.
4: After getting the game, tap on the lock mark made in front.
5: By doing that, the lock will be removed from the Free Fire game.
Conclusion
So friends, after reading this article, how to put a lock in Free Fire? You must have got complete information about this, if you are satisfied with this information then do not forget to share it.