Free Fire is a game produced and distributed by Garena, available for Android and iOS, being the biggest blockbuster in the history of Battle Royale-style games. To play, it is necessary to define a name for your account, a nickname or nickname, and sometimes it is necessary to include an invisible space in the nick to suit the player or guild name.
In general, it is not possible to use the device's keyboard common space, so in this article, players are able to copy an invisible space to use in Free Fire's nick.
Invisible Space
At first, to use the invisible space, just copy the hidden code found inside the parentheses below:
Large Invisible Space: (ㅤ)
Likewise, it is also possible, for Android players, to use a smaller invisible space:
Small Invisible Space: (ᅠ)
Remember that the latter only work for players using the Android operating system.
Thus, now all players need to do is paste the code into their Free Fire's Nick Exchange field.
Invisible Space Free Fire is a Unicode code "ㅤ" (U+3164) that generates a space to be used in the names of the Battle Royale of Garena, whether in the nick, name, guild or even the Pet. Furthermore, the invisible space also counts as a letter.
How to change the name in Free Fire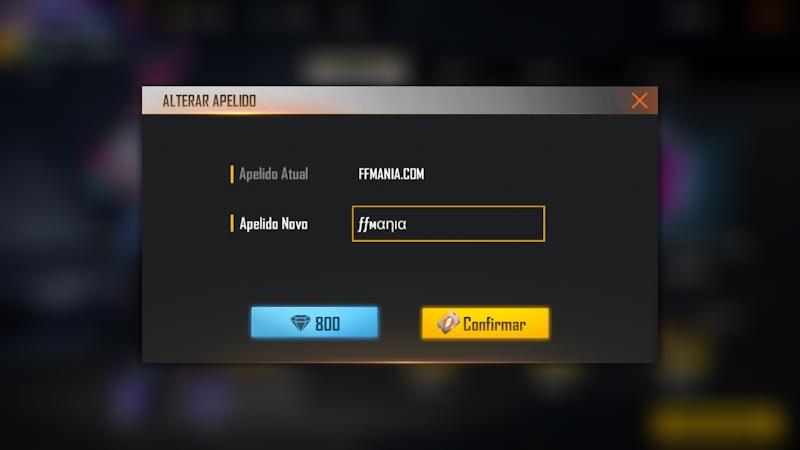 Players have a chance to set their nickname when playing for the first time. They can also change this later in the game, but at a cost. It is essential to note that to change the name, users will have to spend 800 diamonds.
To change the name in Garena Free Fire , the user must have a nick or diamond exchange card. For that, they need to follow the steps:
Step 1: Within the game, they need to click on their nickname available in the top left corner.
Step 2: Next, players must click on the edit symbol, also in the upper left corner.
Step 3: Finally, they just need to enter the new name including the invisible space and the 800 diamonds will be deducted from the account.
Definitely, the invisible space using the code described in this article is one of the most used items in Free Fire, because the nick or name of the game is easily modified just by copying and pasting it into the game.