Fire Cowboy Set is also on the main event rewards list.
---
Free Fire users do n't care about cosmetic items, as many of them are accessible in the game. The skins always attracted the attention of players and developers regularly release new options, some free and others through the use of diamonds.
The unprecedented Emote Gallopante is the latest addition to the list of Free Fire skins . This animation will now be available in Choose Royale , along with the Fire Cowboy Set pack .
New Free Fire Royale Choice offers Galloping Emote as main reward
The new edition of Escoha Royale will start on Friday, January 14, 2022 and will be accessible for the next seven days. During this time, players can use diamonds to pick up any of the eight roulette objects, including the Fire Cowboy pack , as well as the Galloping Emote .
The mechanics implemented in Escolha Royale works similarly to all other systems in Lucky Royale, being a roulette with predefined values. On the other hand, there is a need to choose to withdraw from two out of ten reward options and, consequently, have only eight rewards available, which, in this case, are not granted repeatedly.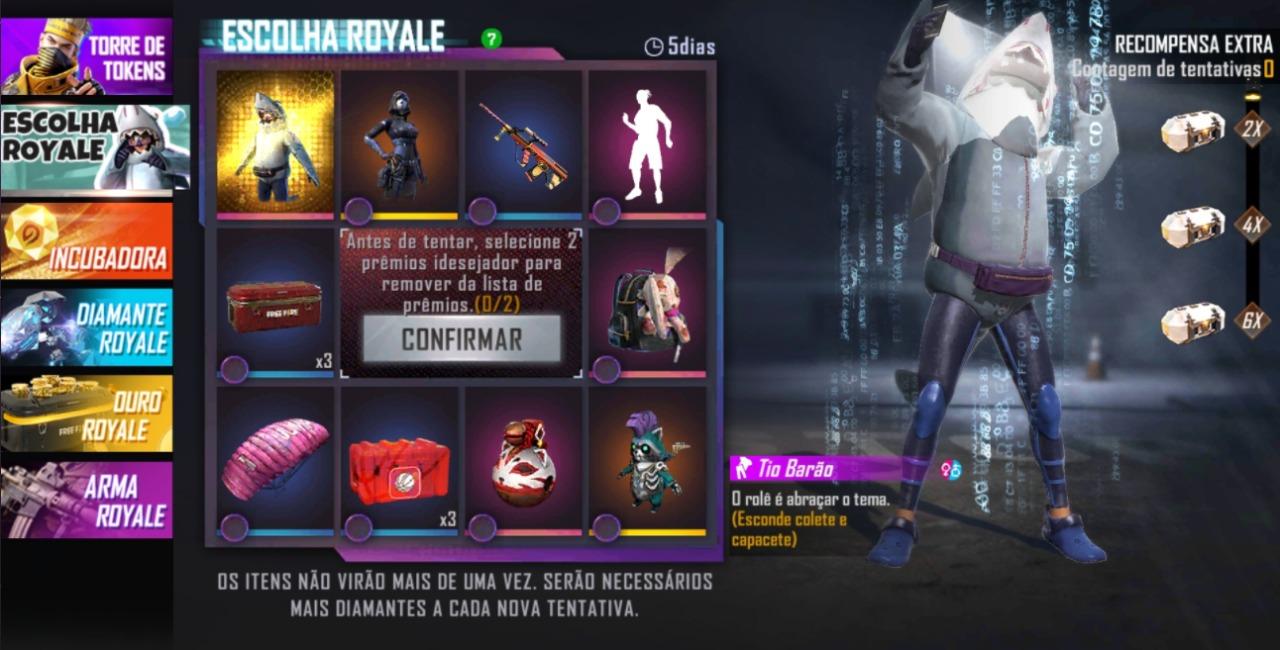 In all, eight spin opportunities are granted with values ​​between 9 and 599 diamonds , increasing the price based on the number of spins performed. By way of example, it is possible to obtain the item with greater emphasis in both the first and eighth turns . Check out the current Choice Royale prices below.
1st spin:

9 diamonds

2nd spin:

29 diamonds

3rd spin:

59 diamonds

4th spin:

99 diamonds

5th spin:

199 diamonds

6th spin:

299 diamonds

7th spin:

399 diamonds

8th spin:

599 diamonds
In short, the event that takes the Emote Galopante for the first time to Free Fire, is available from January 14 to 21. In addition to it, the returning Fire Cowboy set will also be available in this edition.