Sensitivity settings play a very important role in Garena Free Fire Max . If the sensitivity settings are not correct it will not help you perform optimally in the game. If your sensitivity is right then you will be able to aim better or else you may have to face problems.
Many people may not be aware of the good sensitivity settings. Well, in this article we will talk about the best sensitivity settings in Free Fire Max to improve targeting.  ।
Best sensitivity settings to improve accuracy in Free Fire Max
The sensitivity settings listed below will give you a rough idea of ​​what the settings need to be in order to aim optimally: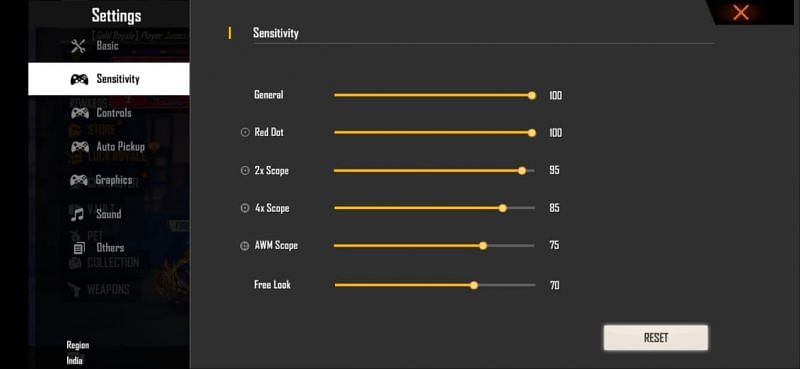 Gen: 100

Red Dot: 100

2X Scope: 95

4X Scope: 85

AWM Scope: 75

Free look: 70
You can change your name by following these steps:
Step 1: Go to the Settings option in Free Fire.
Step 2: Sensitivity option will appear, click on it.
Step 3: You have to change the settings and then practice.
---
Important things to improve your accuracy in Free Fire Max
Changing the sensitivity settings is much easier than looking at Free Fire. However, just changing the settings will not make the game better. You will have to practice with the new settings and gradually you will get used to it. Later on your targets will get better and you will be able to hit headshots too. Without practice, you will not see any improvement in your game.