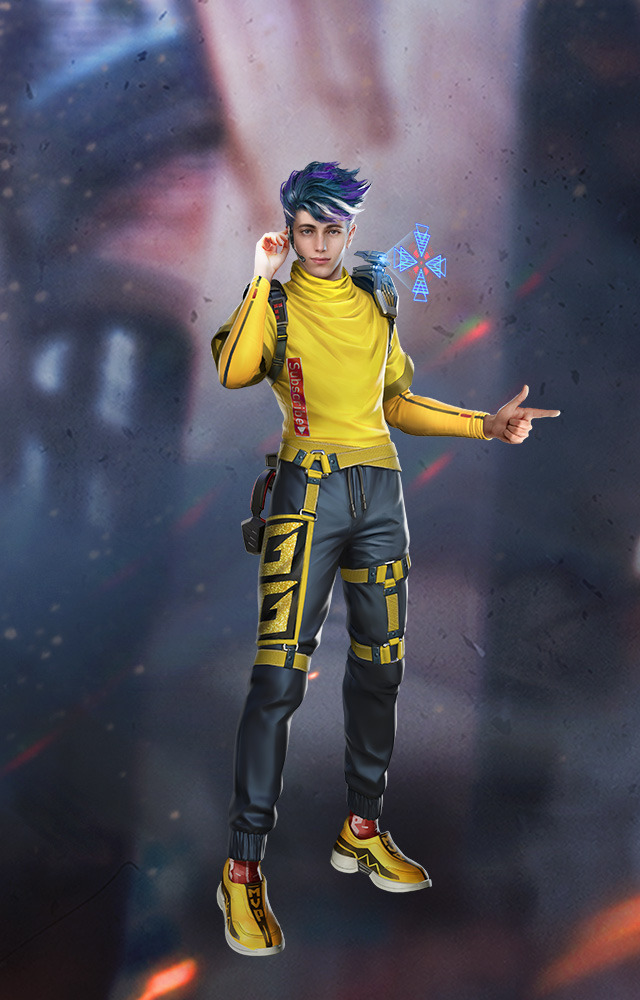 Wolfrahh
Sex: male
Age: 19
Birthday: Apr 29th
Wolfrahh grew up in a normal household. He was a smart kid but he chose to spend his time surfing the internet and playing video games instead of studying. He became a viral star in the gaming streaming community. Guys and gals all liked him – his wolf persona and his funny commentary.He keeps looking to find a way to do something fulfilling with his life than gaming.
SPECIAL SURVIVAL ABILITY

Limelight
With every additional viewer: Damage taken from headshots decreases,up to 25%. Damage to enemy's limbs increases.
COLLECT WOLFRAHH'S MEMORY FRAGMENT TO UNLOCK
UNLOCK AT LEVEL 1

With every additional viewer: Damage taken from headshots decreases by 3%, up to 25%. Damage to enemy's limbs increases by 3%, up to 15%.

UNLOCK AT LEVEL 2

With every additional viewer: Damage taken from headshots decreases by 3.5%, up to 25%. Damage to enemy's limbs increases by 3.5%, up to 15%.

UNLOCK AT LEVEL 3

With every additional viewer: Damage taken from headshots decreases by 4%, up to 25%. Damage to enemy's limbs increases by 4%, up to 15%. Summon airdrop playcard

UNLOCK AT LEVEL 4

With every additional viewer: Damage taken from headshots decreases by 4.5%, up to 25%. Damage to enemy's limbs increases by 4.5%, up to 15%.

UNLOCK AT LEVEL 5

With every additional viewer: Damage taken from headshots decreases by 4.5%, up to 25%. Damage to enemy's limbs increases by 4.5%, up to 20%.

UNLOCK AT LEVEL 6

With every additional viewer: Damage taken from headshots decreases by 5%, up to 25%. Damage to enemy's limbs increases by 5%, up to 20%. Wolfrahh's Banner