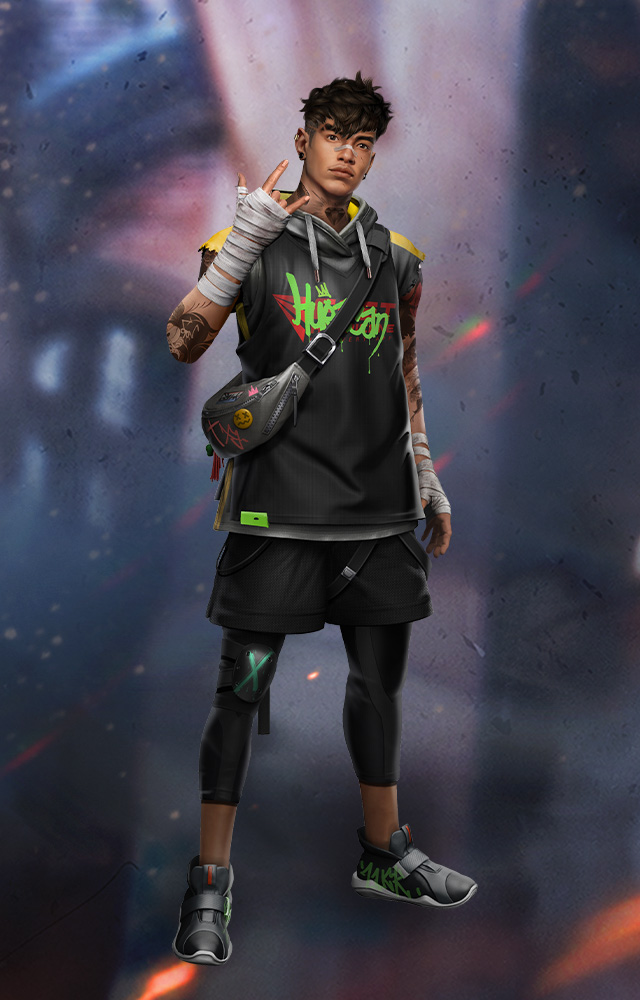 Shirou
Sex: male
Age: 19
Birthday: Nov 20th
Fights have been a part of Shirou's life since he was a child. As an app-delivery boy. Receive, transport, deliver … no questions asked: he only does what is necessary to reach the demand for deliveries and withdrawals. When he's not in transit, Shirou uses his free time to train at the Wukong Fight Academy. The only certainty in his day-to-day life is that delivery work sometimes yields more fights and injuries than the fight training.
SPECIAL SURVIVAL ABILITY

Damage Delivered
When user is hit from within 80m, the attacker is marked (only visible to user). First shot on marked enemies has additional armor penetration.
COLLECT SHIROU'S MEMORY FRAGMENT TO UNLOCK
UNLOCK AT LEVEL 1

When user is hit by enemy from within 80m, said attacker is marked for 6s (marking only visible to user). First shot on marked enemies has 50% additional armor penetration, CD 25s.

UNLOCK AT LEVEL 2

When user is hit by enemy from within 80m, said attacker is marked for 6s (marking only visible to user). First shot on marked enemies has 58% additional armor penetration, CD 24s.

UNLOCK AT LEVEL 3

When user is hit by enemy from within 80m, said attacker is marked for 6s (marking only visible to user). First shot on marked enemies has 67% additional armor penetration, CD 22s. Summon airdrop playcard

UNLOCK AT LEVEL 4

When user is hit by enemy from within 80m, said attacker is marked for 6s (marking only visible to user). First shot on marked enemies has 77% additional armor penetration, CD 19s.

UNLOCK AT LEVEL 5

When user is hit by enemy from within 80m, said attacker is marked for 6s (marking only visible to user). First shot on marked enemies has 88% additional armor penetration, CD 15s.

UNLOCK AT LEVEL 6

When user is hit by enemy from within 80m, said attacker is marked for 6s (marking only visible to user). First shot on marked enemies has 100% additional armor penetration, CD 10s. Shirou's Banner