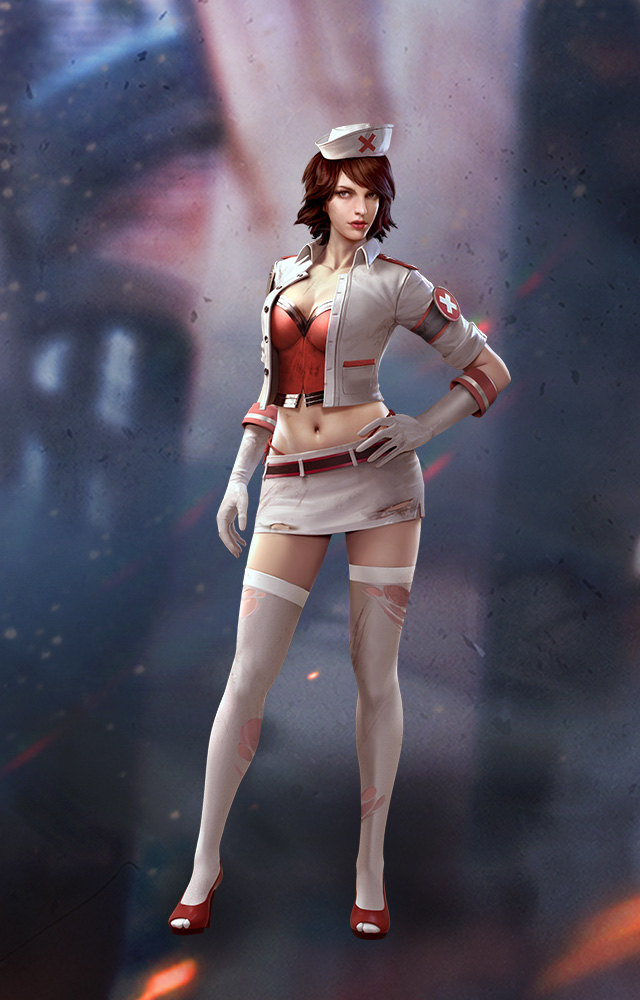 Olivia
Sex: female
Age: 29
Birthday: Oct 11th
Olivia was a nurse. Nursing and caring for those around her brings her happiness.
No matter who, friend or foe, she always gives her all in taking care of her patients.
It is said that patients saved by her healing touch, gain an inexplicable strength and confidence in life.
Olivia is a very reliable companion in all situations.
SPECIAL SURVIVAL ABILITY

Healing Touch
Players revived by Olivia will get extra HP.
COLLECT OLIVIA'S MEMORY FRAGMENT TO UNLOCK
UNLOCK AT LEVEL 1

Players revived by Olivia will get up with extra 30 HP.

UNLOCK AT LEVEL 2

Players revived by Olivia will get up with extra 36 HP.

UNLOCK AT LEVEL 3

Players revived by Olivia will get up with extra 43 HP. Unlocks Intern Set

UNLOCK AT LEVEL 4

Players revived by Olivia will get up with extra 51 HP.

UNLOCK AT LEVEL 5

Players revived by Olivia will get up with extra 60 HP.

UNLOCK AT LEVEL 6

Players revived by Olivia will get up with extra 70 HP. Olivia's Achievement