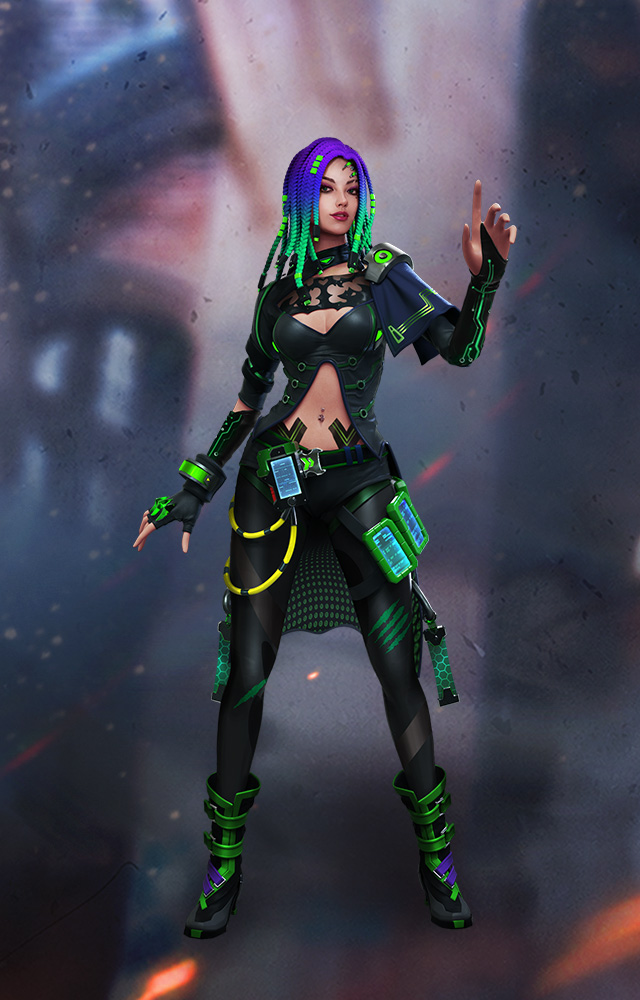 Moco
Sex: female
Age: 20
Birthday: Feb 13th
Moco, the legend of the Cyber World.
Moco is also known as "chat noir" for her skill and intelligence.
She can hack into any computer she wants without anyone noticing. After she gets the information she needs, she disappears like a ghost.
SPECIAL SURVIVAL ABILITY

Hacker's Eye
Tag the enemies that Moco shot for a few seconds.
COLLECT MOCO'S MEMORY FRAGMENT TO UNLOCK
UNLOCK AT LEVEL 1

Tag the enemies that Moco shot for 2 seconds.

UNLOCK AT LEVEL 2

Tag the enemies that Moco shot for 2.5 seconds.

UNLOCK AT LEVEL 3

Tag the enemies that Moco shot for 3 seconds. Moco's Hacker Jacket

UNLOCK AT LEVEL 4

Tag the enemies that Moco shot for 3.5 seconds.

UNLOCK AT LEVEL 5

Tag the enemies that Moco shot for 4 seconds.

UNLOCK AT LEVEL 6

Tag the enemies that Moco shot for 5 seconds. Banner Moco