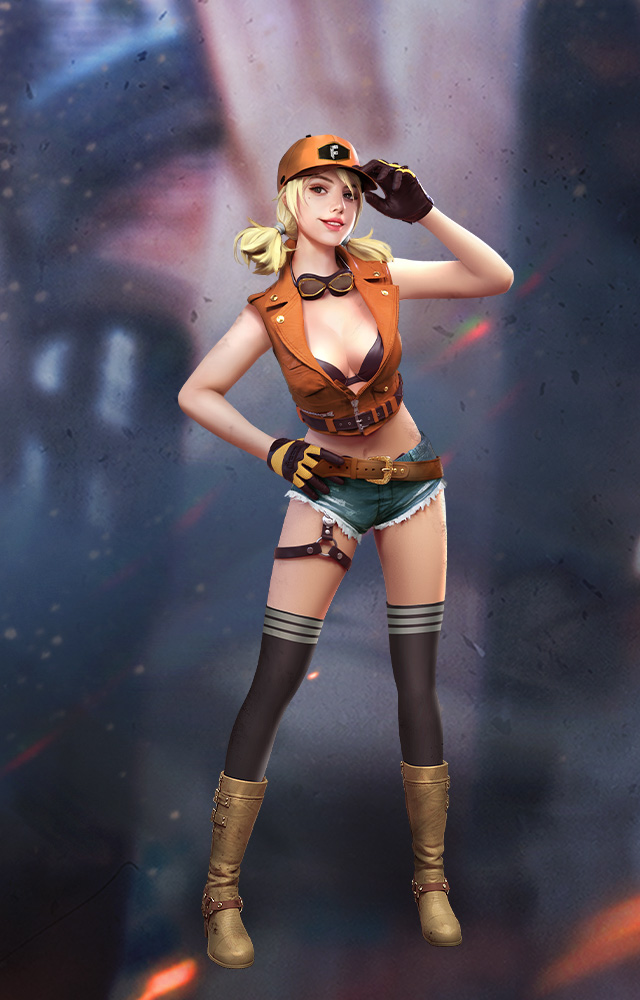 Misha
Sex: female
Age: 19
Birthday: Jul 26th
Misha is an extremely talented racer.
Her never-say-die attitude and insane driving skills earned her the title of Racequeen from the racing community.
Always the one to tackle challenges head on, she rose rapidly to fame as she competed in more tournaments.
To Misha, there are no curve roads, the road forward is always straight.
SPECIAL SURVIVAL ABILITY

Afterburner
Increase driving speed and reduce damage taken while inside vehicles. Harder to be targeted at while driving.
COLLECT MISHA'S MEMORY FRAGMENT TO UNLOCK
UNLOCK AT LEVEL 1

Driving speed increased by 5%, damage taken while in a vehicle decreased by 5%. Harder to be targeted at while driving.

UNLOCK AT LEVEL 2

Driving speed increased by 6%, damage taken while in a vehicle decreased by 8%. Harder to be targeted at while driving.

UNLOCK AT LEVEL 3

Driving speed increased by 8%, damage taken while in a vehicle decreased by 12%. Harder to be targeted at while driving. Misha's Racequeen Set.

UNLOCK AT LEVEL 4

Driving speed increased by 11%, damage taken while in a vehicle decreased by 17%. Harder to be targeted at while driving.

UNLOCK AT LEVEL 5

Driving speed increased by 15%, damage taken while in a vehicle decreased by 23%. Harder to be targeted at while driving.

UNLOCK AT LEVEL 6

Driving speed increased by 20%, damage taken while in a vehicle decreased by 30%. Harder to be targeted at while driving. Misha's Achievement