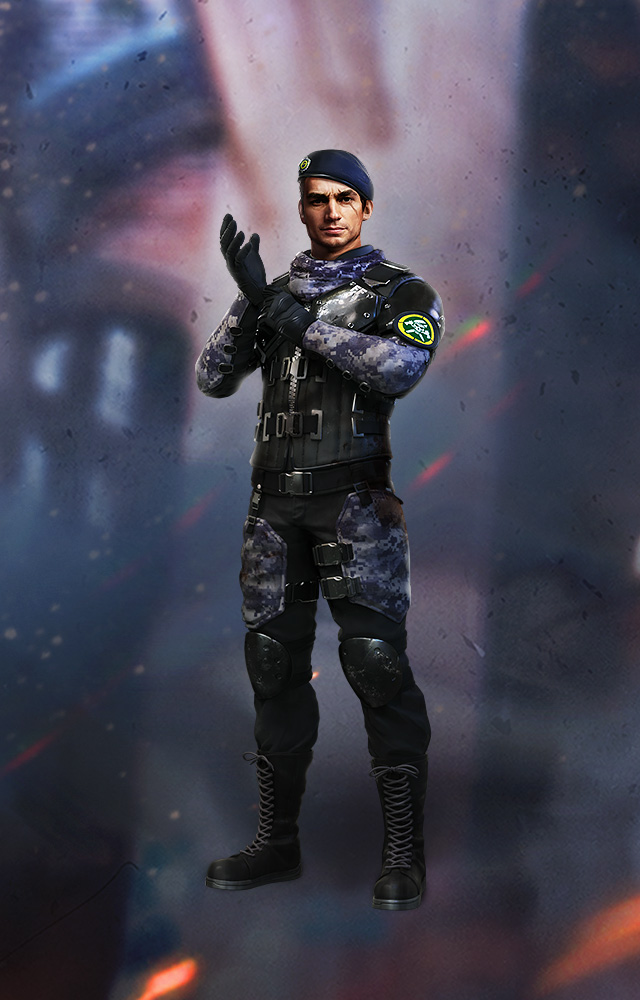 Miguel
Sex: male
Age: 26
Birthday: Sep 07th
Miguel is a well-rounded Elite Soldier in the Special Forces.
As a leader of his squad, Miguel and his team have sent numerous criminals into custody.
He does not care about how hard the mission is, as long as he can provide justice.
However, after a failed operation 6 months ago, he realized that he was betrayed by his trusted allies.
SPECIAL SURVIVAL ABILITY

Crazy Slayer
Miguel Can Gain EP for each kill.
COLLECT MIGUEL'S MEMORY FRAGMENT TO UNLOCK
UNLOCK AT LEVEL 1

Gain 30 EP for each kill.

UNLOCK AT LEVEL 2

Gain 40 EP for each kill.

UNLOCK AT LEVEL 3

Gain 50 EP for each kill. Miguel's special set

UNLOCK AT LEVEL 4

Gain 60 EP for each kill.

UNLOCK AT LEVEL 5

Gain 70 EP for each kill.

UNLOCK AT LEVEL 6

Gain 80 EP for each kill. The banner of Miguel, the brazil soldier