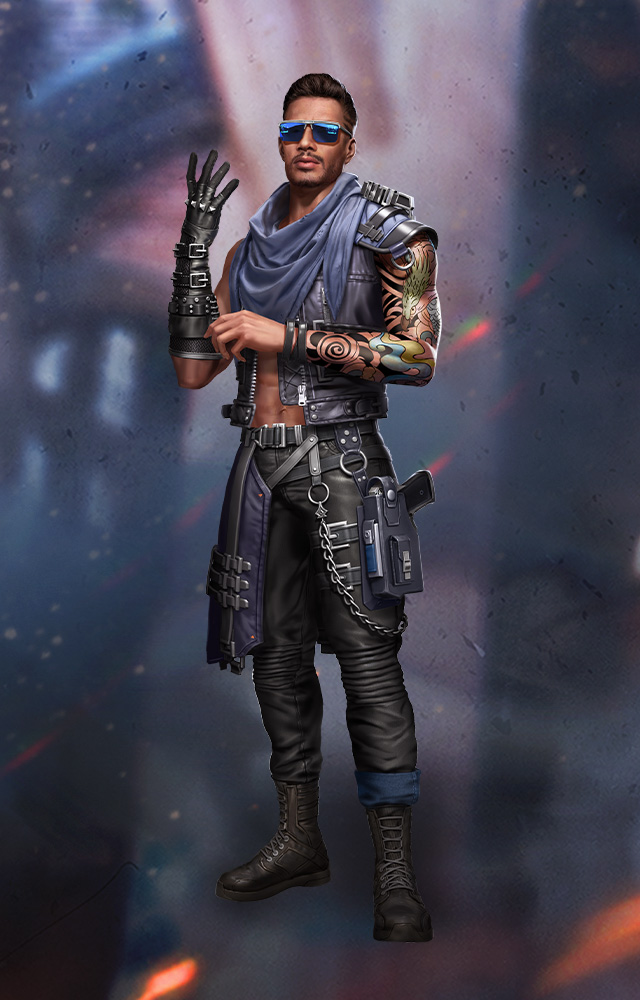 Maro
Sex: male
Age: 32
Birthday: May 23rd
Maro prefers the company of animals over humans.
He feels humans often overthink everything and forget about the true meaning of life. He wants to be a free spirit and hopes that he can also help bring other humans closer to nature through his birds.
SPECIAL SURVIVAL ABILITY

Falcon Fervor
Damage increases with distance. Damage to marked enemies increases.
COLLECT MARO'S MEMORY FRAGMENT TO UNLOCK
UNLOCK AT LEVEL 1

Damage increases with distance, up to 5%. Damage to marked enemies increases by 1%

UNLOCK AT LEVEL 2

Damage increases with distance, up to 7%. Damage to marked enemies increases by 1.5%

UNLOCK AT LEVEL 3

Damage increases with distance, up to 10%. Damage to marked enemies increases by 2%. Summon airdrop playcard

UNLOCK AT LEVEL 4

Damage increases with distance, up to 14%. Damage to marked enemies increases by 2.5%

UNLOCK AT LEVEL 5

Damage increases with distance, up to 19%. Damage to marked enemies increases by 3%

UNLOCK AT LEVEL 6

Damage increases with distance, up to 25%. Damage to marked enemies increases by 3.5%. Maro's Banner