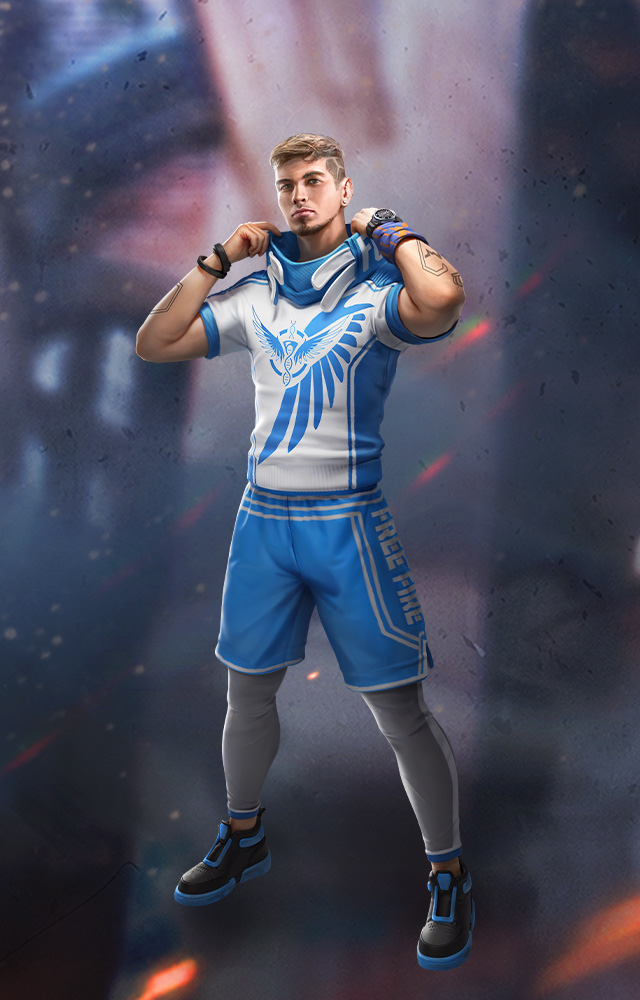 Luqueta
Sex: male
Age: 20
Birthday: Jun 10th
Luqueta was an exchange student from overseas. He moved because of his dad's job.His dad wanted him to follow in his footsteps and get an MBA and get into business. But Luqueta saw his dad's life and didn't want any of that. He was always an atheletic kid. When he moved he started playing soccer for the school, he knew he was good when he was a kid but in high school he became a star. He didn't even have to try that hard and was amazing.
SPECIAL SURVIVAL ABILITY

Hat Trick
Every kill increase the max HP, up to 35.
COLLECT LUQUETA'S MEMORY FRAGMENT TO UNLOCK
UNLOCK AT LEVEL 1

Every kill increase the max HP by 10, up to 50.

UNLOCK AT LEVEL 2

Every kill increase the max HP by 13, up to 50.

UNLOCK AT LEVEL 3

Every kill increase the max HP by 16, up to 50. Summon airdrop playcard

UNLOCK AT LEVEL 4

Every kill increase the max HP by 19, up to 50.

UNLOCK AT LEVEL 5

Every kill increase the max HP by 22, up to 50.

UNLOCK AT LEVEL 6

Every kill increase the max HP by 25, up to 50. Luqueta's Banner