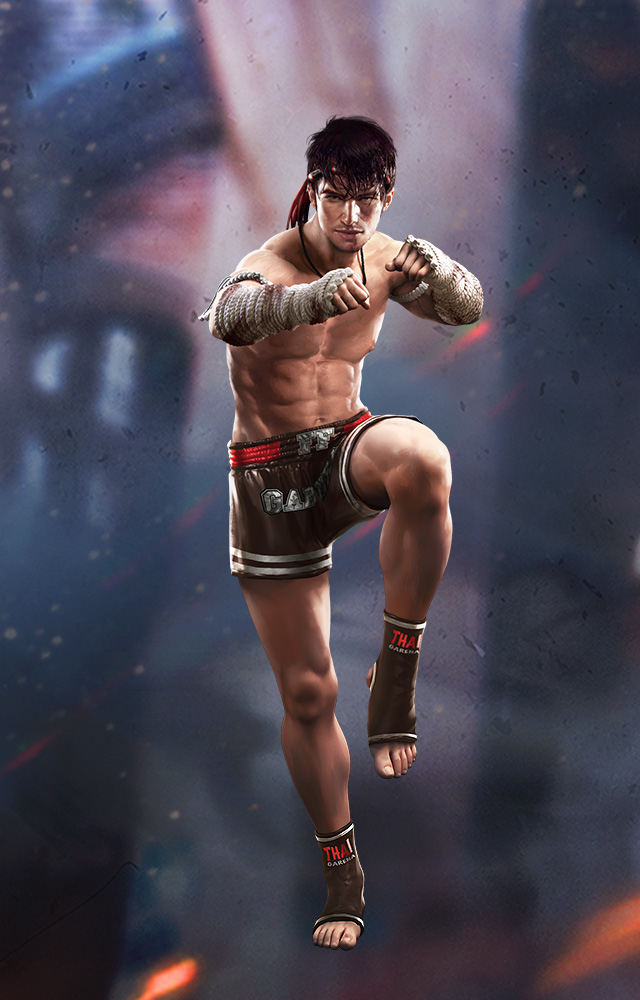 Kla
Sex: male
Age: 27
Birthday: Dec 12th
Kla was an esteemed martial artist, specializing in Muay Thai.
A few years ago, he mysteriously disappeared and no one could find him.
The Kla that reappeared before everyone is not the same one as the famous Kla that everyone in the industry was familiar with.
He is now an avenger, and leaves no mercy to anyone.
Be careful of his fists, they will break anything and everything.
SPECIAL SURVIVAL ABILITY

Muay Thai
Increased fist damage.
COLLECT KLA'S MEMORY FRAGMENT TO UNLOCK
UNLOCK AT LEVEL 1

Fist damage increased 100%.

UNLOCK AT LEVEL 2

Fist damage increased 150%.

UNLOCK AT LEVEL 3

Fist damage increased 200%. Avenger's Fists (Jacket)

UNLOCK AT LEVEL 4

Fist damage increased 250%.

UNLOCK AT LEVEL 5

Fist damage increased 300%.

UNLOCK AT LEVEL 6

Fist damage increased 400%. Art of Eight