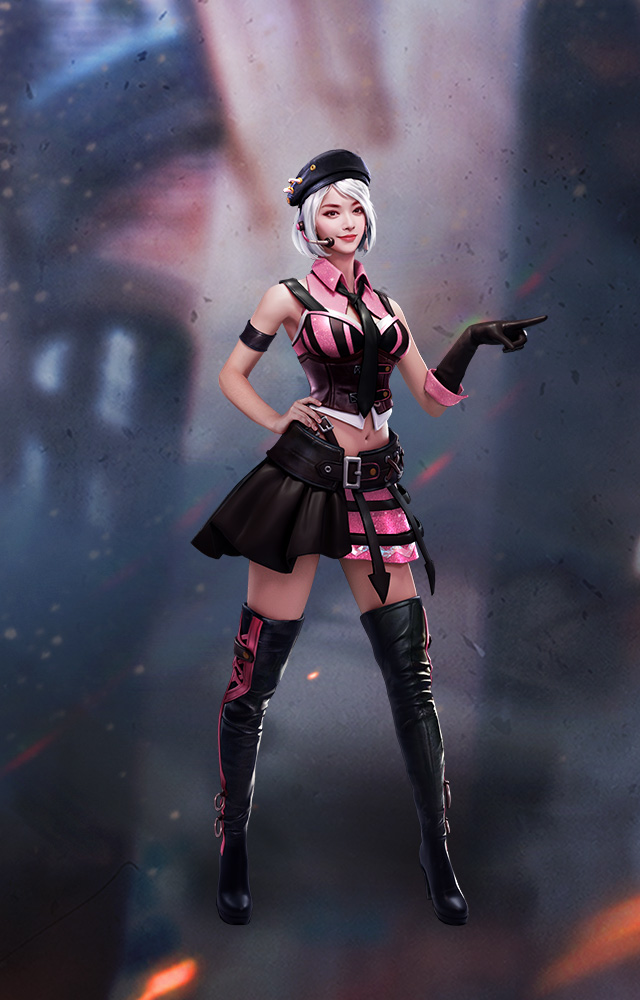 Kapella
Sex: female
Age: 21
Birthday: Jul 17th
Kapella was raised by a family that knew she was a talented singer and wanted her to get famous. The fame was to help the family gain respect in society, they didn't really care what Kapella wanted as long as she became successful. Kapella loved to sing and started singing pop, but did not yet realize her family was using her for their own purposes.
SPECIAL SURVIVAL ABILITY

Healing Song
Increase effects of healing items and healing skills. Reduce ally HP loss. Effects do not stack.
COLLECT KAPELLA'S MEMORY FRAGMENT TO UNLOCK
UNLOCK AT LEVEL 1

Increase effects of healing items by 10% and healing skills by 10%. Reduce ally HP loss when downed by 20%. Effects do not stack.

UNLOCK AT LEVEL 2

Increase effects of healing items by 12% and healing skills by 10%. Reduce ally HP loss when downed by 22%. Effects do not stack.

UNLOCK AT LEVEL 3

Increase effects of healing items by 14% and healing skills by 10%. Reduce ally HP loss when downed by 24%. Effects do not stack. Summon airdrop playcard

UNLOCK AT LEVEL 4

Increase effects of healing items by 16% and healing skills by 10%. Reduce ally HP loss when downed by 26%. Effects do not stack.

UNLOCK AT LEVEL 5

Increase effects of healing items by 18% and healing skills by 10%. Reduce ally HP loss when downed by 28%. Effects do not stack.

UNLOCK AT LEVEL 6

Increase effects of healing items by 20% and healing skills by 10%. Reduce ally HP loss when downed by 30%. Effects do not stack. Kapella's Banner