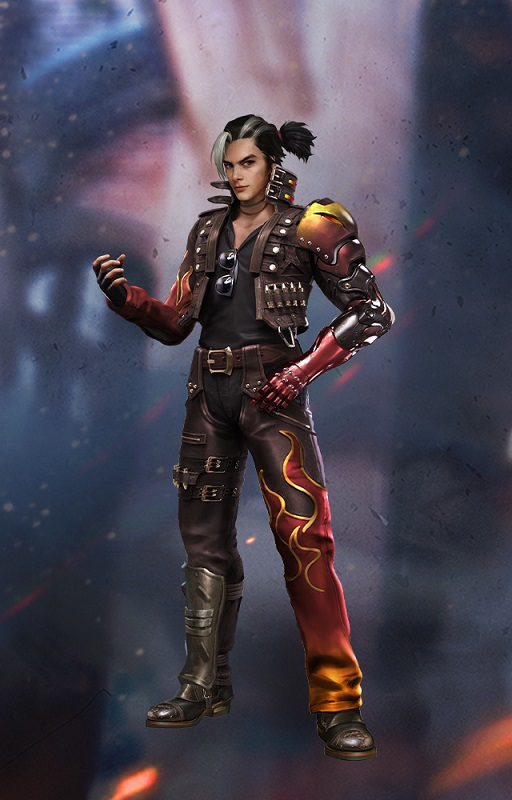 Hayato Yagami
Sex: male
Age: 20
Birthday: Mar 21st
Hayato, a kid from a legendary Samurai family.
Being the only child means that Hayato needs to carry on the family tradition and curse…
This young Samurai has a secret nobody else can know…
For this, Hayato is willing to give up his life.
SPECIAL SURVIVAL ABILITY

Bushido
The lower your HP, the higher your armor penetration becomes.
COLLECT HAYATO YAGAMI'S MEMORY FRAGMENT TO UNLOCK
UNLOCK AT LEVEL 1

When maximum HP is decreased by 10%, increase 7.5% armor penetration.

UNLOCK AT LEVEL 2

When maximum HP is decreased by 10%, increase 8.0% armor penetration.

UNLOCK AT LEVEL 3

When maximum HP is decreased by 10%, increase 8.5% armor penetration. First of Flame

UNLOCK AT LEVEL 4

When maximum HP is decreased by 10%, increase 9.0% armor penetration.

UNLOCK AT LEVEL 5

When maximum HP is decreased by 10%, increase 9.5% armor penetration.

UNLOCK AT LEVEL 6

When maximum HP is decreased by 10%, increase 10.0% armor penetration. Life of Hayato