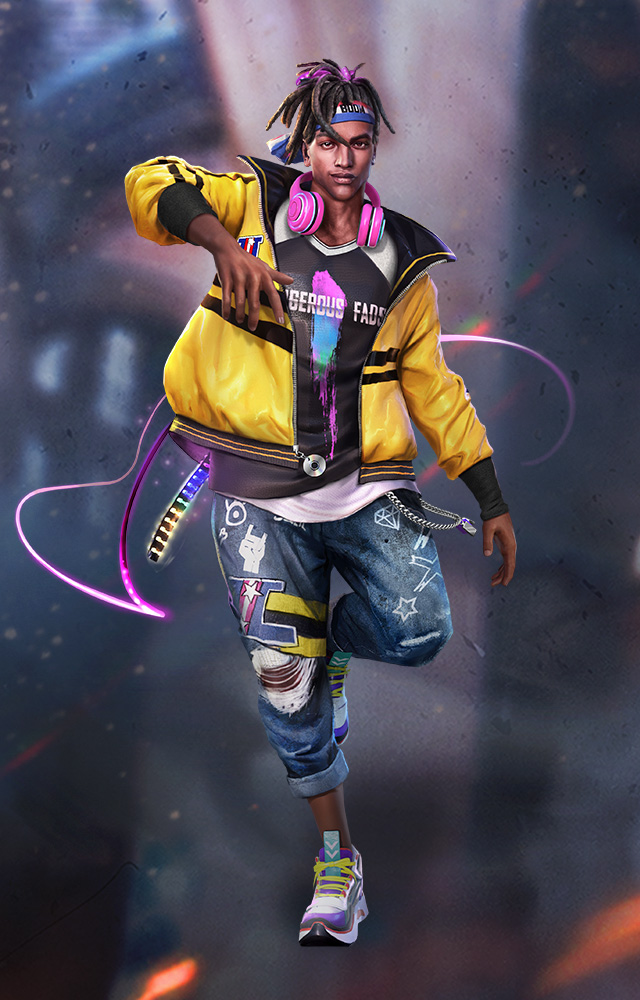 D-bee
Sex: male
Age: 19
Birthday: Sep 23rd
D-bee has an extrovert personality and very enjoy to meet new poeple. He believes that the meaning of lives is creating, and that's the reason why he become a creator. He is also fascinated by dancing and music.
SPECIAL SURVIVAL ABILITY

Bullet Beats
When firing while moving, movement speed and accuracy increase.
COLLECT D-BEE'S MEMORY FRAGMENT TO UNLOCK
UNLOCK AT LEVEL 1

When firing while moving, movement speed increases by 5%, accuracy increases by 10%

UNLOCK AT LEVEL 2

When firing while moving, movement speed increases by 7%, accuracy increases by 13%

UNLOCK AT LEVEL 3

When firing while moving, movement speed increases by 9%, accuracy increases by 17%. Summon airdrop playcard

UNLOCK AT LEVEL 4

When firing while moving, movement speed increases by 11%, accuracy increases by 22%

UNLOCK AT LEVEL 5

When firing while moving, movement speed increases by 13%, accuracy increases by 28%

UNLOCK AT LEVEL 6

When firing while moving, movement speed increases by 15%, accuracy increases by 35%. D-bee's Banner