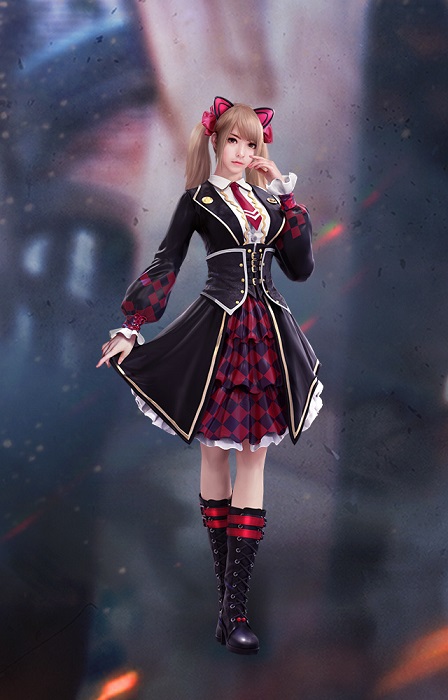 Caroline
Sex: female
Age: 17
Birthday: Oct 10th
Caroline, a girl who grew up in an extremely wealthy family. She is always surrounded by bodyguards wherever she goes.
She has enough fans to fill up an entire stadium. She is no doubt the most popular girl at school.
Her father and her friends— The most valuable things in her life.
SPECIAL SURVIVAL ABILITY

Agility
Increased movement speed when holding a shotgun.
COLLECT CAROLINE'S MEMORY FRAGMENT TO UNLOCK
UNLOCK AT LEVEL 1

When holding a shotgun, movement speed is increased by 3%.

UNLOCK AT LEVEL 2

When holding a shotgun, movement speed is increased by 4%.

UNLOCK AT LEVEL 3

When holding a shotgun, movement speed is increased by 5%. Caroline's Fan Club Jacket

UNLOCK AT LEVEL 4

When holding a shotgun, movement speed is increased by 6%.

UNLOCK AT LEVEL 5

When holding a shotgun, movement speed is increased by 7%.

UNLOCK AT LEVEL 6

When holding a shotgun, movement speed is increased by 8%. Caroline's Grace