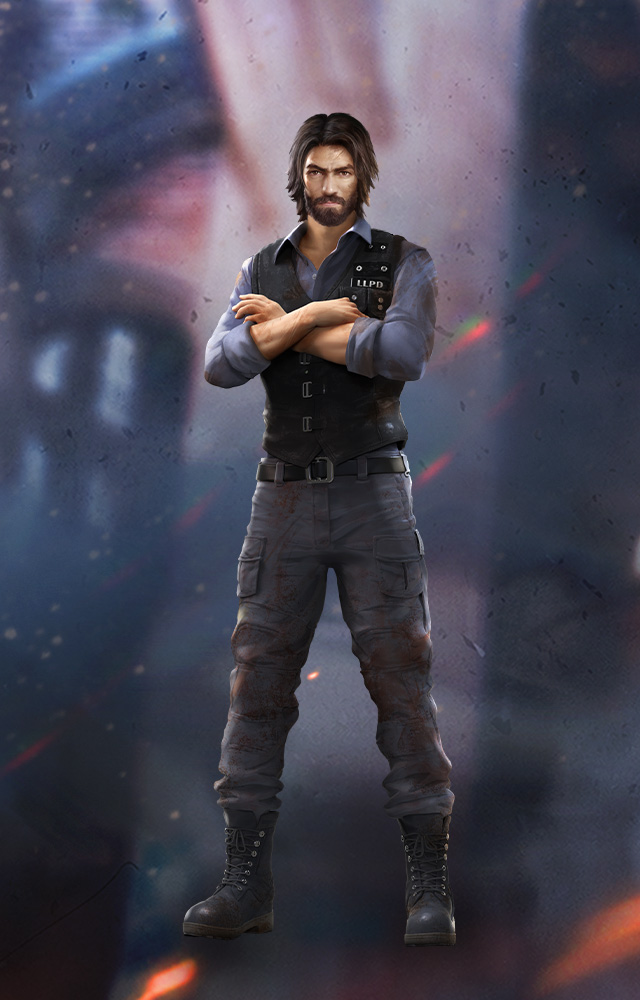 Andrew
Sex: male
Age: 42
Birthday: Dec 25th
Andrew was a police officer. With his strong sense of justice, he spent most of his time chasing criminals.
His singlet was his lucky charm, he had already lost count of the number of fights he survived wearing it.
Searching for the truth behind everything was his call of duty.
SPECIAL SURVIVAL ABILITY

Armor Specialist
Decrease vest durability loss.
COLLECT ANDREW'S MEMORY FRAGMENT TO UNLOCK
UNLOCK AT LEVEL 1

Vest durability loss decreased by 2%.

UNLOCK AT LEVEL 2

Vest durability loss decreased by 4%.

UNLOCK AT LEVEL 3

Vest durability loss decreased by 6%. Unlocks Alternative Police Set

UNLOCK AT LEVEL 4

Vest durability loss decreased by 8%.

UNLOCK AT LEVEL 5

Vest durability loss decreased by 10%.

UNLOCK AT LEVEL 6

Vest durability loss decreased by 12%. Andrew's Achievement