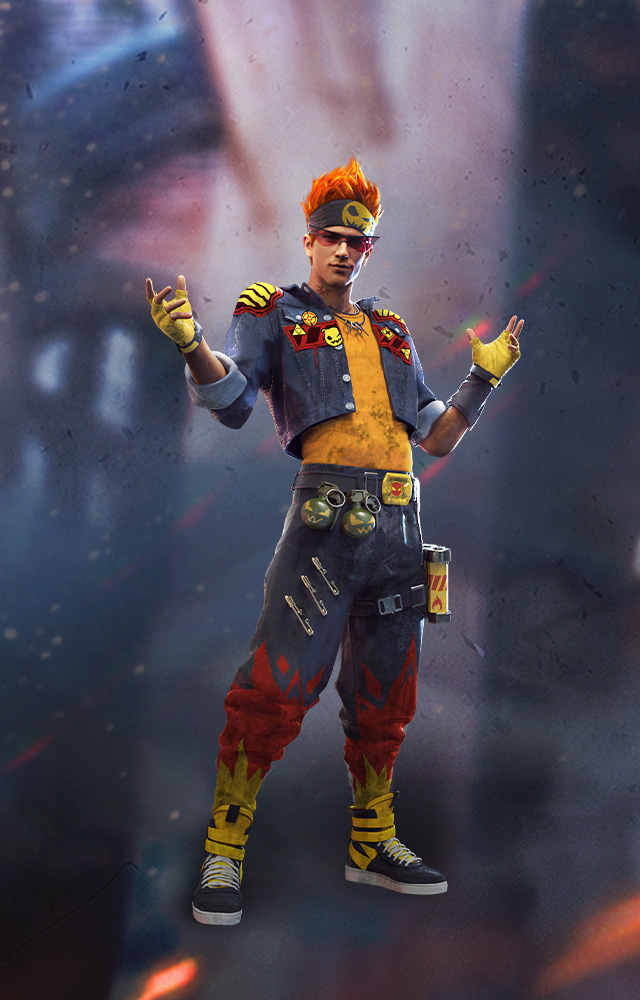 Alvaro
Sex: male
Age: 26
Birthday: May 28th
Alvaro grew up in a military family.
He was recruited into the armed forces at the age of 14 when they found out his taste for explosives.
He would make his own explosives and blow things up in the woods behind his family house.
Alvaro is also viewed by common folks as unreliable and crazy.
SPECIAL SURVIVAL ABILITY

Art of Demolition
Explosive weapon damage increases , damage range increases.
COLLECT ALVARO'S MEMORY FRAGMENT TO UNLOCK
UNLOCK AT LEVEL 1

Explosive weapon damage increases by 10%, damage range increases by 7%.

UNLOCK AT LEVEL 2

Explosive weapon damage increases by 12%, damage range increases by 7.5%.

UNLOCK AT LEVEL 3

Explosive weapon damage increases by 14%, damage range increases by 8%. Summon airdrop playcard

UNLOCK AT LEVEL 4

Explosive weapon damage increases by 16%, damage range increases by 8.5%.

UNLOCK AT LEVEL 5

Explosive weapon damage increases by 18%, damage range increases by 9%.

UNLOCK AT LEVEL 6

Explosive weapon damage increases by 20%, damage range increases by 10%. Alvaro's Banner